Children's Learning Center of Richmond Heights is located in the South Dade community on the property of Second Baptist Church. Children's Learning Center was established September 1966 by Reverend John A. Ferguson and members of Second Baptist Church. Their goal was to provide quality, affordable faith based child care to neighboring families.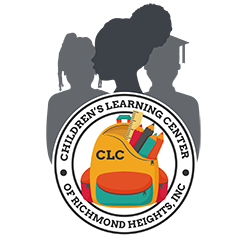 We provide care and education to children from six weeks through five years of age.  Children's Learning Center is more than just a "childcare provider"; we are a home away from home; committed to "Excellence" in the way we care for and educate our children.
 Parent Involvement and communication are essential aspects of our program.  Our doors are always open. Parents are encouraged to visit the classroom to participate in activities, read to the children, discuss their child's progress or just to observe. All parents/guardians are invited to be a part of our "Parents on the Move" group.  Officers of the group meet monthly to discuss fund-raising , special activities and plan general meetings with the parent group members.
 We want everyone to feel welcome when entering the center, parents and children. We want parents to feel confident that their child is being lovingly supervised and educated with care. Just as the door is always open for classroom visits, my door is always open for concerns or commendations. Thank you for visiting our website!
Yolanda Davis, Center Director